About Us
VF Fastening Systems Pte Ltd
VF Fastening Systems Pte Ltd
was established in 1992 as a general trading company. Its humble beginnings has since progressed into a specialized distribution company for fasteners and hardware.
VF Fastening embraces the philosophy of providing a total solution, encompassing both product and support, for our customers' assembly needs. Our goal of providing excellent products and services has reaped its benefits when we successfully secured "Exclusive Distributorship" for many established manufacturers from all over the world, namely countries such as Japan, USA, Italy, England and Taiwan.
At VF Fastening, we take time to listen and understand our customers ' needs. Every customer's requirements are unique, thus we tailor our total services suitably through consulting and discussing the availability and compatibility of our products.
The industries we serve cover the likes of telecommunications, automation, automotive, railway, aerospace, electrical engineering, electronics, shipbuilding, construction, plastic moulding, die cast and many more.
For many years, VF Fastening has been committed to providing value-added services to our customers. As we continue to progress, our goal remains the same - to provide the total solution of product and support effectively and efficiently to our' customers. We believe that our success rides on the satisfaction of our customers.
To meet our customers' expectations and industrial needs, we have obtained IS0900 1-2000 certificates. We endeavour to fulfil quality and regulatory requirements while aiming to enhance customer satisfaction. We also seek to achieve continual improvement of our performances so as to maintain and cement our position as a leading player in the market.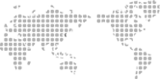 Call us today at
+65 6752 3033
We can help you explore your options, understand your problems better, or just be there to listen.