Product
- Magnetic Filters
VF Fastening Systems Pte Ltd
Magnetic Filters
Brand: OEI
Utilizing new magnet technology, One Eye Industries Inc has manfuctured an extensive product line to work with and compliment existing filtration systems and or replace them with reusable stainless screen filters. OEI rare earth magnetic filters are long life filters that allow extended maintenance schedules, increased fluid and equipment component life.
Industry research states ferrous particles under 10 microns in size are the most damaging contaminants in air compression, water, lubrication, hydraulic fluid, coolant and fuel systems. The rate at which contamination enters these systems is greatly underestimated and understated. Likewise, the effectiveness of traditional filters at removing metal contaminants is greatly overstated.
OEI magnectic filters can effectively filter particles under 10 microns in size as well as statically charged non-ferrous particles. Magnetic filtration has practical and beneficial applications for all industry: chemical processing, oil & gas refining, manufacturing, construction equipment, transportation, marine and pulp & paper.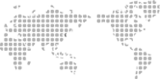 Call us today at
+65 6752 3033
We can help you explore your options, understand your problems better, or just be there to listen.