Product
- Hydraulic High Pressure Technology
VF Fastening Systems Pte Ltd
Hydraulic High Pressure Technology
Hydraulic High Pressure Technology
Brand: SCHAAF
For more than 35 years, Schaaf GmbH & Co. KG is involved in the development and manufacturing of hydraulic high-pressure tools and hydraulic highpressure components. The advantages of the hydraulic pretension mechanism tools come to use in all field of application. With the screw tensioning devices and hydraulic nuts, connections can be tightened with the highest degree of accuracy. During pure axial pretension force creation, no torsion force occurs, the screws are not subjected to force and twisting does not occur. It contains a significant plus for safety and an ease to work with hydraulic systems.
Additional products like ExpaTen Bolts provide easy mounting and dismounting of drive shafts with flanges, while Griploc is doing the same for flangeless shafts. Both can transmit high end values of torque.
MSN Multiple Stud Nut is a new product range which generates axial pretensioning without hydraulic – instead it is using torque on many smaller bolts located round on the pcd of the nut.
Schaaf GmbH & Co KG is specialized in the development and manufacturing of:
- Bolt Tensioners
- Hydraulic nuts
- MSN Multiple Stud Nuts
- ExpaTen bolts
- ExpaTen 2
- GripLoc - connection for shafts and axles
- ExpaHub
- Oil press fits
- Hydraulic high-pressure pumps
- Hydraulic high-pressure accessory
- Control and automatic control systems
- MDS Mounting Documentation System
- TTG Tensioned Thread Geometry
- TSI Tool Service Indicator / TMS Tool Management System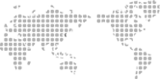 Call us today at
+65 6752 3033
We can help you explore your options, understand your problems better, or just be there to listen.