Product
- Stud Welding System
VF Fastening Systems Pte Ltd
Stud Welding System
Brand: HBS
HBS - The Best Solutions
HBS products are made and based on over 40 years of development experience and know how in stud welding technology. HBS welding elements encompass this technology. Use of HBS welding elements guarantees a continuous high quality weld.
The five major welding processes of capacitor discharge, drawn arc, short cycle, insulation and MARC have been designed to cover a wide range of applications. They are most commonly utilized for: vehicle construction, automotive supply industry, steel construction, mechanical engineering, electrical engineering, apparatus/casing construction, control panel, cabinet construction, commercial kitchens, laboratory and health techniques, food industry, household appliances, information technology, metal fittings, curtain walling, steel construction, ventilation construction, insulating techniques, fire-proof insulation of power and combustion plants, vessel construction, shipbuilding etc. With HBS stud and equipment products and technology, major benefits are realized from finding every thing from one source. As a complete system provider you have one supplier, cost effective, fast delivery along with sustained high quality. This also applies to a variation in studs e.g. threaded studs, pins, studs with internal threads, ground clips, pads. Additionally HBS supplies customized welding elements and offer different accessories.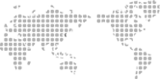 Call us today at
+65 6752 3033
We can help you explore your options, understand your problems better, or just be there to listen.